The Prattville Creative and Performing Arts Council is pleased to announce that, in conjunction with the 2013 Fountain City Arts Festival, it will honor the Alabama Blues Project and its founder Debbie Bond. The Alabama Blues Project was founded for the purpose of promoting and preserving Alabama blues through a wide range of music educational programs.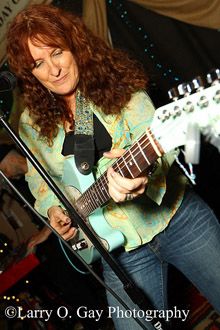 Each year the Prattville Arts Council honors a person or group who has made a significant contribution to the creative or performing arts in Alabama. Past honorees include folk artist Charlie "Tin Man" Lucas, Daniel Wallace who wrote Big Fish, rhythm and blues singer/songwriter Wilson Pickett, art collector/philanthropist Jack Warner, singer/songwriter Braxton Schuffert of the original Hank Williams Band, and Dr. Tonea Stewart, award-winning actress, singer, and educator at Alabama State University. The Honoree Dinner will be held on Friday, March 22, 2013, in the beautiful Marriott Legends at Capitol Hill in Prattville. This evening of the blues will begin with a reception and silent auction at 6:00 p.m. with entertainment by the Prattville Pops jazz ensemble, followed at 7:00 p.m. by a gourmet dinner and program of music and guest speakers for a tribute to the honoree.
The 8th Annual Fountain City Arts Festival will be held Saturday, March 23, 2013, from 9:00 a.m until 5:00 p.m. This free, family friendly festival will be held at Pratt Park which was named America's Favorite Park by the Coca Cola Company in its recent nationwide contest. This festival is perfect for a family outing. Enjoy the sultry sounds of Festival Honoree Debbie Bond and her blues band as well as entertainment by the Prattville Pops, Prattville Community Chorus, Way Off Broadway Theatre, local dance troupes and other local and regional entertainers.Artists from throughout the Southeast will exhibit fine arts and fine crafts of all kinds in a variety of styles and media. There will be paintings and photography, clay and wood sculpture, custom hand-made jewelry, bird houses, electric guitars made from cigar boxes, and lots more, including works by Prattauga Art Guild members and other local arts organizations.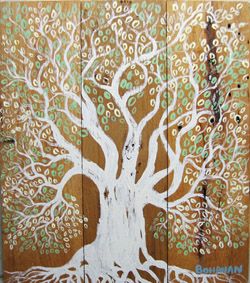 The Children's Creative Pavilion will have free children's art projects with internationally known artist Charlie "Tin Man" Lucas, and Birmingham folk artist She She, as well as local award winning artists Kellie Newsome, Aimee Harbin, Joyce Bamman and Enid Propst on projects in painting, clay and mosaics. Russell Everett of Troy University will paint with local celebrities and politicians under the shade tree in the Artist Village.
A variety of festival foods will be available for every taste from gourmet burgers and grilled polish sausage to snow cones and Italian gelato. Enjoy fresh squeezed lemonade, hot boiled peanuts and sweet treats as you stroll along the tree lined paths and enjoy a day of arts and entertainment in Historic Downtown Prattville.
In addition to the children's creative areas, there also is a children's play area with bouncy houses, slides, and other fun activities at a small charge. Children can climb and play for free in the Park's A Child's Place play area and enjoy watching the ducks and other water birds at the pond.
The Fountain City Arts Festival is free and open to the public.
For more information contact the Prattville Special Events Office at (334) 358-0297 or visit the website at www.prattvilleal.gov.